53rd Player Gallery: "The Goebie Planet"

A new world has opened out for the players of Gielinor.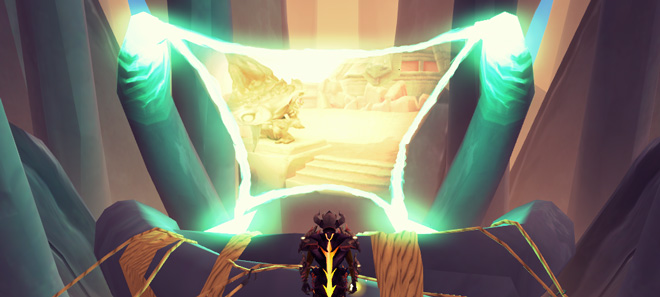 Mazcab isn't just about raids and PvM

The Goebies are a peaceful race looking for a hero. Mazcab is a city that has felt the wrath of Tuska but was not destroyed by her. The Airut followers took over the world which has had an effect on the Goebie planet once known as Chantli.

As part of this competition, we want you to

explore the world of Mazcab

and send us a creation of your

favourite part of the city

.








You can provide us with an image of Mazcab or you can let your creativity flow and provide us an image of what you think your favourite part of the city looked like if it was still Chantli - how do you imagine the race of Goebies lived and decorated their city? What colours would you see? What kind of nature would this land have?

---

There is so much to do in the city

The

Graveyard

is full of

lore

. The

NemiForest

is full of

mystery and wonder

. The areas

Kanatan and Otot

are full of

minigames and tasks

.



Here are the other details for the Competition.

Rules:
- It has to be RuneScape related artwork based on the current theme
- It's got to be your own art work - no knock-offs, please!
- Maximum size 2MB
- Accepted formats .jpg, .png, .gif
- Your entry must be submitted before the deadline!

Please include your RSN and title of the art work for your entry!

Prizes
Winner:
- Raids/Mazcab themed, signed concept art
- 3 x RuneScape Bonds
- Your printed artwork signed by J-Mods

Two runners-up:
- 2 x Bonds
- 200 RuneCoins

If you would like to enter this competition, you can e-mail

gallery@jagex.com

. You can also enter via other social platforms such as Twitter, Instagram and Facebook by tagging

#RSPlayerGallery

. You can enter now!

Entries for this competition will close 12:00 GAME TIME (UTC) on the Monday 17th August 2015.

Standard Terms and Conditions apply.

Winners will be announced a few weeks after the competition has ended.

We look forward to seeing what you come up with.

Marketing Campaign Executive
@JagexNeena
#FoodCrazy
#TaemTypo
15-Jul-2015 15:39:40 - Last edited on 17-Jul-2015 09:12:40 by Mod Neena