Merry almost-Christmas, everyone! And now a message from our sponsors the man himself: Mod Osborne:

Welcome to news post lite™. Many of us are taking time off to go back to our families, get jolly on mulled wine and play RuneScape Mobile prototypes under the table during Christmas dinner. This means that, until the first update on 8th January, things are going to be looking a little thin update-wise.

But don't worry! There's plenty coming in the new year, and we'll be showcasing much of it in the Year Ahead video on the 5th of January. We'll be covering RuneScape Mobile, Mining and Smithing, Bank Rework and a few surprises.

Most of all, I wanted to call out an incredible achievement. You may not be aware but, this year, you helped to raise over £200,000 for our chosen mental health charities (CPSL Mind, Prince's Trust and YMCA). You have made a real difference in raising awareness and supplying help to those who need it. Thank you so much for being so generous!

We would also like to thank you for the support you've shown us this year. It's been a rollercoaster - shifting from Expansions to Unfinished Business - and 2018 is driven by our dogged determination to repay your loyalty. The best way to do that is by making the updates you want, and to an undoubted quality. More about that in the Year Ahead.

While the next couple of weeks will see us going silent (night), it won't be quiet ingame. Take advantage of Winter Weekends, the festive aura, the Advent Calendar, LootScape (guaranteed drops this week) and Premier Club, for which we have a few updates below. There's also Mod PurPur's Advent-ure Calendar, the Community Events team's Twelve Days of PvM, and the Winter Sweepstake, which could see you win a Razer Blade Pro!

In the meantime, if you're missing updates from us, may our professionals recommend such coping mechanisms as: playing RuneScape, building snowmen (for those lucky enough to have snow) and spending time with loved ones and/or cats (the neighbourhood stray counts).

~Daddy Obo



Patch Notes

Bought Premier Club? Here are two highlights from this week's patch notes that might be applicable to you:


Gold Premier Club members now have access to both the two-handed Hellion Blade and the off-hand Hellion Blade override.


Ironmen can now access the Premier Club Vault with their own drop table.

Read the rest on the patch notes forum thread.



Enjoy!

The new year bears all kinds of excitement. But for now, it's time to enjoy the festive season. Carol singing, anyone?

The RuneScape Team



LootScape

Watch our live streams? What if we told you that tuning in every month gets you in-game goodies?

Well, it does. Just connect your RuneScape account to your Twitch account and tune into one of our Tuesday, Friday or Sunday live streams to get some free stuff!

This week, as a special Christmas present from us, you'll have a guaranteed drop of the Cheer Hunter outfit. Merry Christmas!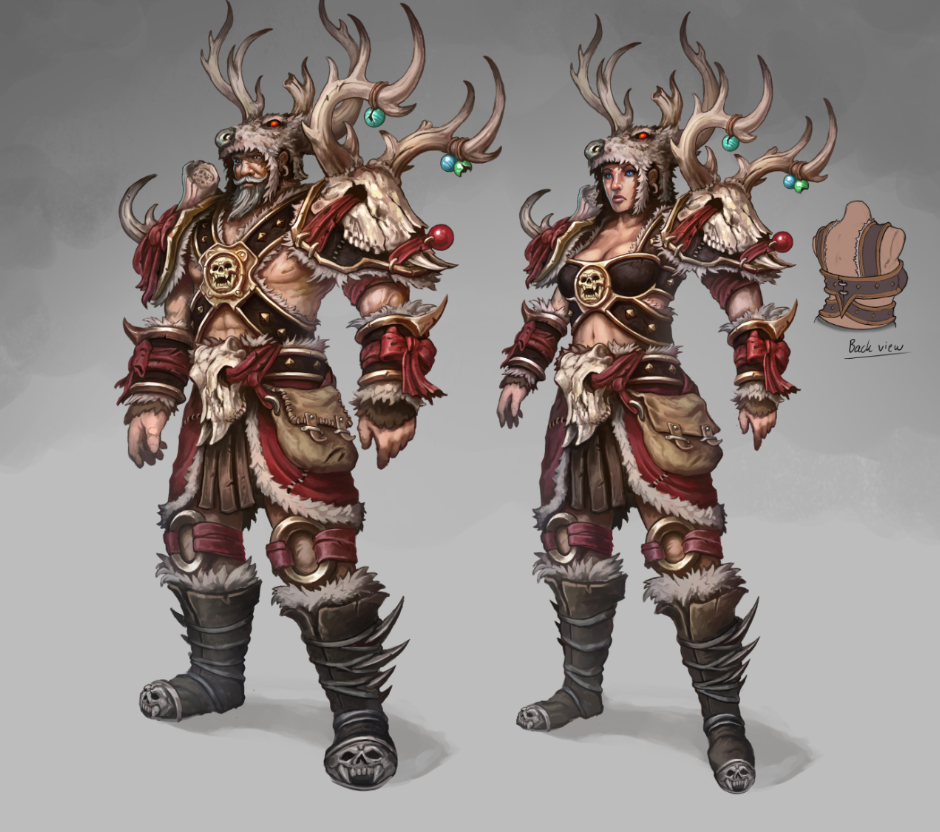 Live Streams This Week

Each week we livestream Q&As, in-game events and more. Watch our streams and find out more information about our streams over on our Twitch channel. Check our YouTube channel too for recap videos of streams you may have missed.


Tuesday, December 19th – 16:00 UTC (Game Time) – The Annual RuneScape Christmas Quiz

It's the most wonderful time of the year – and, in the spirit of tradition, we'll be hosting our annual Christmas Quiz live with teams made up of RS and Old School JMods. Expect fun, competitiveness, and hilarity when Mod Osborne's charade for 'My Arm's Big Adventure' goes spectacularly wrong. Watch live on Twitch and YouTube!

LootScape will be enabled for this stream, and as a special Christmas treat, the Cheer Hunter outfit will be a guaranteed drop for everyone. Enjoy!


15-Dec-2017 10:48:51 - Last edited on 18-Dec-2017 13:51:59 by Mod Scorpio