Hi everyone,

I just wanted to clarify a few things with you regarding the upcoming run of the "Crystal Capsules" Promotion. As some of you have seen, from Thursday on Treasure Hunter you will be able to unlock a new "Shadow Gem Virtus Armour."

These armour sets degrade as standard, are not Augmentable or Tradable and cannot be Disassembled for components.

Like other Lucky items it looks slightly different from the original Virtus Armour and you can see the concept for it below.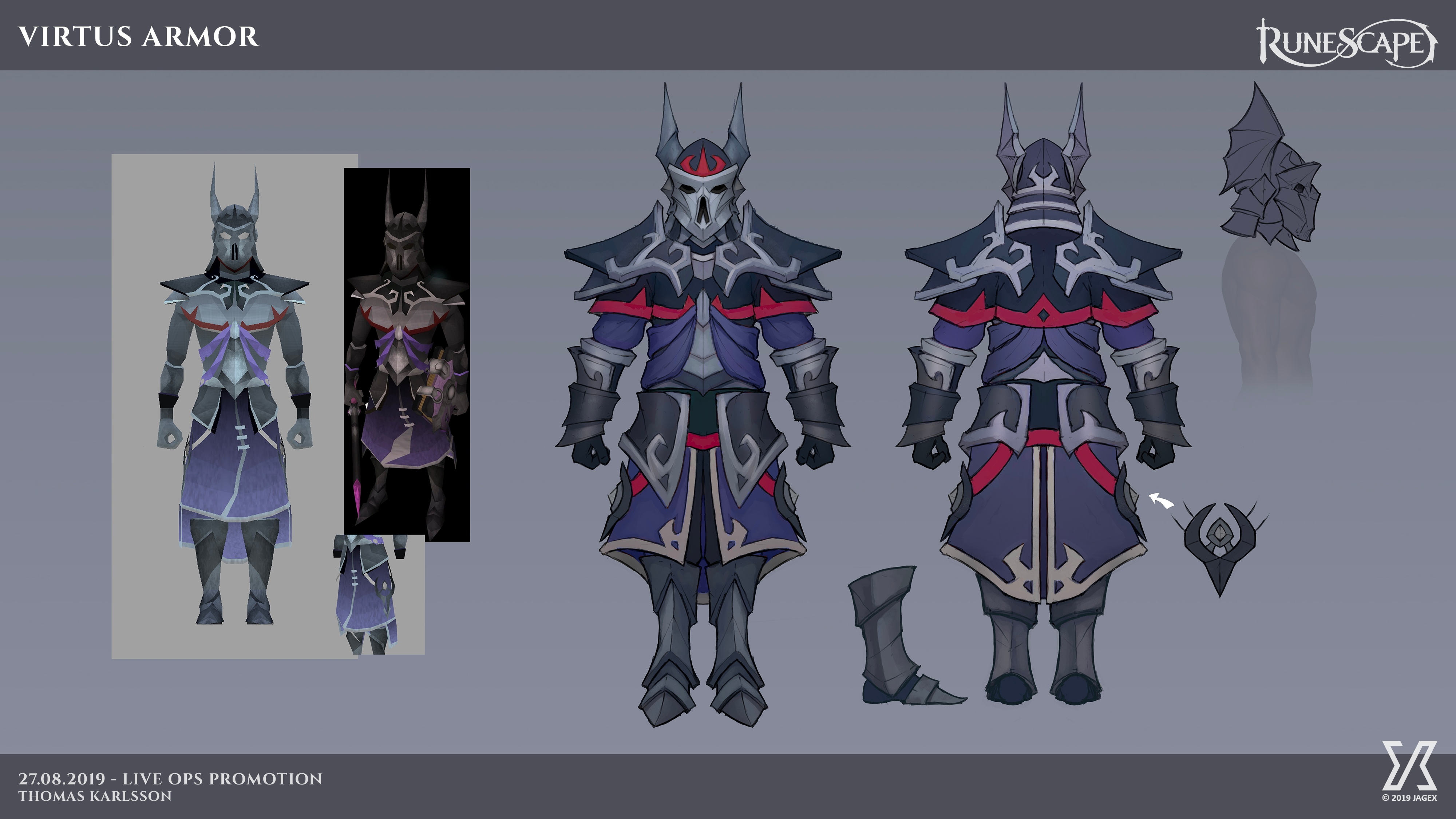 Thanks,



The RuneScape Team
~ Mod Meadows ~ Forum Curator ~ Tweet Me @JagexMeadows ~
17-Sep-2019 16:13:10 - Last edited on 17-Sep-2019 16:18:12 by Mod Meadows