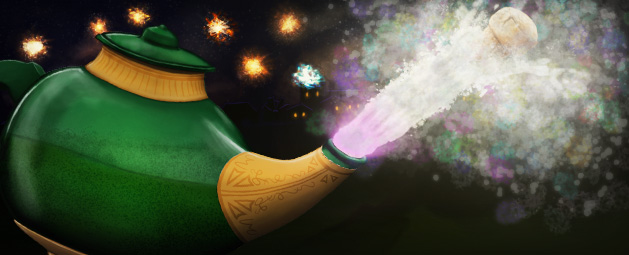 Celebration Lamps | +10% XP for Everyone
It's set to be a very happy new year for everyone, as all non-Ironman accounts benefit from a 10% XP boost between 00:00 UTC on 30th December 2016 and 23:59 UTC on 4th January 2017.
This global modifier applies to the same activities as the Double XP Weekend boost. There are a few exceptions to this, which are outlined here.
You'll also find Celebration Lamps on Treasure Hunter for the duration, which give XP in a skill of your choice, plus a lesser amount in all other skills available to you.
If you do not wish to earn Combat XP from the lamps, right-click and select 'inspect', then follow the prompts.
Use enough of these lamps and you'll gradually increase your personal global multiplier – as high as 20%. At the same time, a separate modifier will begin to be applied to the Celebration Lamps.
For example, unlock the first increase and you'll get +12% global modifier and +2% on Celebration Lamps. Maximum possible is +20% global and +10% on Celebration Lamps.
---
Have Fun!
Join us in celebrating the new year, and enjoy some truly excellent XP gains this holiday.
The RuneScape Team